2020 CHEVROLET EQUINOX VS 2020 MAZDA CX-5
2020 Chevrolet Equinox vs the 2020 Mazda CX-5 at Dueck Richmond
The automotive landscape has changed so much in the last decade. The popularity of sedans and coupes has slightly faded while the rise of the crossover has taken the industry by storm. Automotive consumers from Richmond, BC, Burnaby, New Westminister, Delta, and Vancouver appreciate the versatility that crossovers have to offer. The compact crossover segment is one with many great vehicles and provides consumers with an abundance of options. Automotive manufacturers have worked extremely hard to engineer and design a crossover that is able to compete with the rest. Compact crossovers are especially great because of their capability, practicality, and ergonomics. Those that really set themselves apart are fun to drive and provide excellent fuel efficiency.
The two vehicles that really stand out in this crowded group are the 2020 Chevrolet Equinox and 2020 Mazda CX-5. They match up very well; however, Equinox provides more features for value, and we will cover these points in this article. At Dueck Richmond GM, we have a great selection of 2020 Chevrolet Equinox's for sale in our new inventory and getting behind the wheel has never been easier. Fill out our online finance application and get pre-approved quickly.
2020 Chevrolet Equinox Overview vs 2020 Mazda CX-5 Overview
The 2020 Equinox is more than just a way to get from point A to point B. It provides consumers with a chance to get away from the noise and busyness of life. It is designed and engineered to tackle anything, anytime, due to its versatility as a compact crossover. The 2020 Equinox is ready to take you on your next adventure with a slew of technology, active safety features and a fun-to-drive persona. The 2020 J.D. Power U.S. Dependability Studies gave the Equinox "Most Dependable Compact SUV, 3 Years in a Row". This is based on experiences from real owners as it received the lowest number of problems. Available with two turbocharged engines that are sure to get you where you need to go.
The 2020 CX-5 provides a simple way to get around. It offers nice styling for this segment and, with Japanese engineering, is sure to have some great features. The 2020 CX-5 is known to provide a fun to drive experience for consumers with two engine options, however, with one just being turbocharged. In terms of features, the CX-5 offers technologies that are available in other compact crossovers and similar ride quality as well.
Styling and Design Comparison
Both vehicles have their own unique design language, with the Equinox following the more natural and conventional crossover design. The Mazda CX-5 also looks good; however, this exterior design impacts the interior layout of the vehicle. 
Driver and occupants will find it roomier in the 2020 Equinox, while Mazda will feel a bit more cramped. Both vehicles at their top trim feature LED headlights, alloy wheels, and LED taillights as well.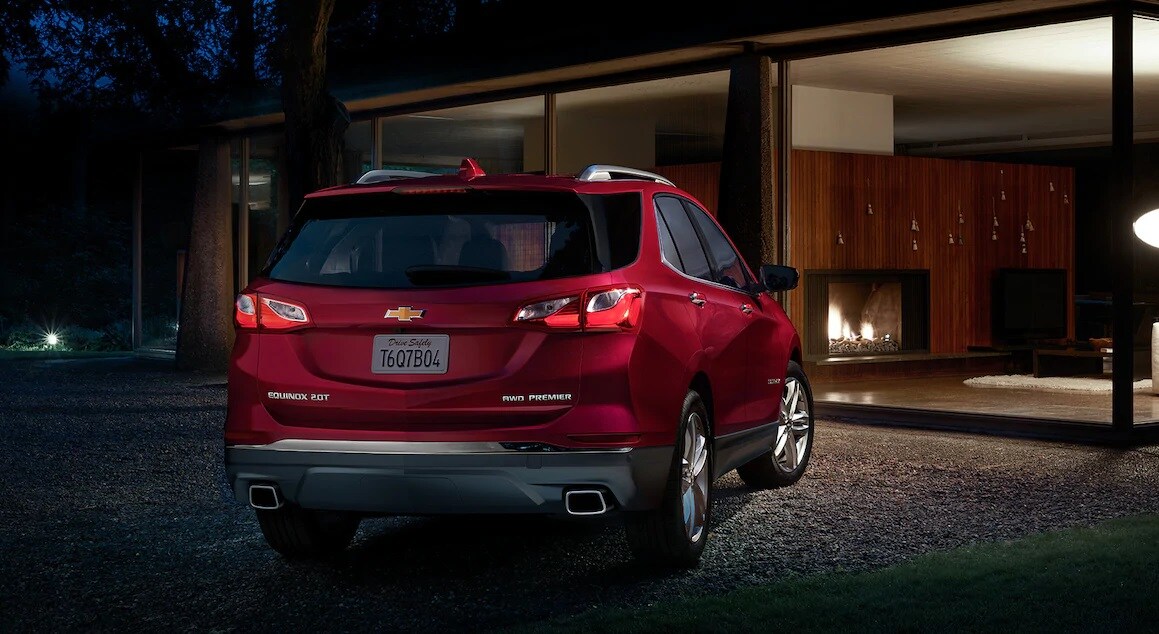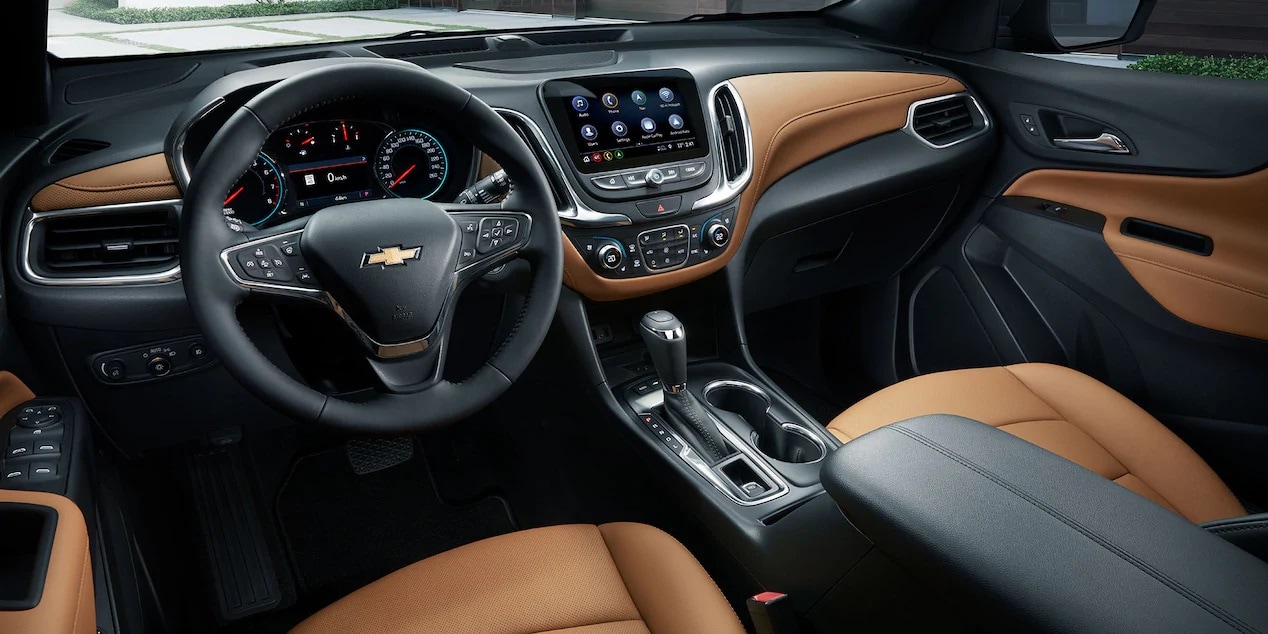 Comparing Features
You can find an abundance of features throughout both of these compact crossovers. Each is equipped with a variant of what is found in other vehicles in the segment. Features that include blind-spot monitoring, adaptive cruise control, rear cross-traffic alert, backup sensors, forward collision mitigation, lane keep assist, to name a few. 
The infotainment system in the Equinox has been rated as one of the best, while the CX-5 still lags behind with its previous generation system. Other features like a power liftgate, 60/40 split rear seats, and keyless entry are all available. However, when looking at the price point, you find that the Equinox offers more for less.
Fuel Efficiency Comparison
The segment is full of vehicles that achieve fantastic fuel efficiency numbers; however, when comparing these two heavyweights, the 2020 Chevrolet Equinox gets 10.9 L/100 km city, 8.3 L/100 km hwy, and 9.7 L/100 km combined. The 2020 Mazda CX-5 achieves 10.8 L/100km City, 8.7 L/100km hwy, and 9.8 L/100km combined when equipped with the 2.5-litre turbo and AWD.
Pricing Comparison
The 2020 Chevrolet Equinox offers so much at a more reasonable price point. It starts at $23,800 for the L and maxes out at $36,895 for the Premier equipped with 2.0-litre turbo and AWD. While the 2020 Mazda CX-5 GX starts at $27,950 and tops out at $41,900 for the Signature with the 2.5-litre turbo and AWD.
The 2020 Chevrolet Equinox is the Clear Winner. Want to Schedule a Test Drive?
At Dueck Richmond GM, we are excited to provide you with the best in customer service excellence. Our trained automotive professionals are here to help you with all your automotive needs. Don't forget to check out our new inventory and contact us to schedule a test drive today.
Make an Inquiry